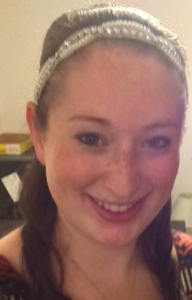 Megan Mange
Systems Engineer at Boeing Corporation
Bachelor's degree in mathematics and minors in statistics, statistical methods, actuarial science, and business 2016
I decided to major in math because I seemed to always enjoy those courses in high school. I liked being able to just sit down and work through a problem until I found a solution. Then I came up to Truman for a visit day and talked with Dr. Shaw. He talked about the math major as well as the actuarial science minor at Truman. After talking with him, I knew that was what I wanted to major in.
Current Position:
I am currently working as a systems engineer on P-8 Training Systems. During my junior year, I was able to talk to a representative from Boeing at the career fair who offered me an internship in estimating and pricing. The internship then led to a full time position in their finance rotation program. I started the rotation program under program management where I found myself really enjoying talking to the engineers and learning the technical side of the program. I made some great connections, which helped me get a job in systems engineering.
I am also currently enrolled in evening classes in the Washington University MBA program (Boeing pays up to $25,000 per year for graduate business coursework and covers the costs of engineering and technical degrees in full).
How I use math in my job:
As a systems engineer, I find that the most valuable skill learned in my undergraduate career was problem solving. I have to understand the relationship between different systems and how to logically work through a problem when a system goes down. I have also been able to use some statistical knowledge on a side project where I was asked to help analyze an employee survey.
Advice to Truman students getting ready to hit the job market:
My main advice for students is try and get an internship as early as possible. It really helps you know whether or not you like a certain area. For me, an internship also got me a full time position at Boeing. My other advice to make sure you start networking early on in your career. Networking allowed me to switch from a position in finance to engineering.