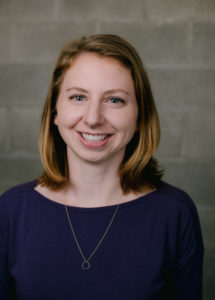 Maria Sumner
Technical Program Manager at Facebook
Bachelor's degree in Mathematics with minors in Spanish and Linguistics in 2010.
MA in Linguistics from the University of Iowa in 2015
MS in Computational Linguistics from the University of Washington in 2016

I originally decided to become a math major because I enjoyed solving problems using the logical and pragmatic methods I learned in math class. It was later that I learned that math and linguistics have an important intersection, which is what I focused on in graduate school.
Current position:
My team is developing Conversational AI technology for Facebook. We harness linguistic patterns, machine learning, and contextual knowledge of the world to develop an understanding system to support seamless voice support for customers. As a TPM, I work closely with engineers and language experts to solve technical problems quickly and strategically and scale our system to support more complex, nuanced human language understanding. On a day-to-day basis, this looks like developing roadmaps, driving decision-making among teams, and working with engineers on technical solutions.
How I use math in my job:
I use math and logical reasoning everyday at work. Math is of course integral to our research and the technical systems we are building. Mathematical foundations are also core to making data-driven decisions, performing cost-benefit analysis, and providing a logical framework to help solve hard problems which I rely on immensely as TPM.
Advice for students:
Keep your mind open to the wide range of industries and products that require mathematical thinking. Get an internship and start finding out where your strengths and interests best align.