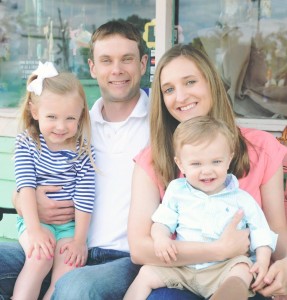 Kensey (Riley) Gosch
Biostatistician at St. Luke's Hopsital of Kansas City
Bachelor's degree in mathematics with a minor in statistics in 2007
Master's degree in statistics from the University of Nebraska – Lincoln in 2009
I always enjoyed math and science in high school. I started at Truman as a physics major but quickly realized that wasn't for me, so I switched to math.
Current Position:
I am a biostatistican for a cardiovascular research group at a local hospital. When I was close to graduating from UNL, I found a job posting for this position. Once I looked into it, I realized that I knew someone working within the same group. Connections are always helpful!
How I use math in my job:
Obviously statistics uses a lot of math, but the programs I use (SPSS, SAS, R) do most of the calculations for me. However, it is important to be able to understand what the programs are doing so that I can explain the analyses to the physicians that i work with. Probably on a day to day basis, I use more programming skills in order to analyze the data (derive datasets, modeling, etc.).
Advice for students getting ready to hit the job market or start graduate school:
Having a solid foundation in math/stats is important, but a lot of what I learned came after I started my job. I also left my current position to work for a CRO (industry) because of a significant salary boost, however I quickly learned that some things are worth more than money. After 7 months I went back to my job at the hospital. There is a lot to be said for a supportive and innovative working group, as well as being able to maintain a work/life balance.