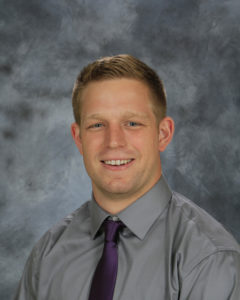 Justin Corcoran
Math Teacher at Smithville High School
Bachelor's degree in Mathematics in 2013
MAE degree from Truman in 2015
Math came naturally to me growing up and I always wanted to learn more and dive deeper into the subject. So, upon entering college I decided that a major in math was the only thing I was really inspired to pursue.
I currently teach Algebra II at Smithville High School in the Greater Kansas City area. I was asked to apply here since there were already two other amazing Truman State University math teachers at the high school here in Smithville.
How I use math in my job:
I teach Algebra II every day and the foundational knowledge I gained through my degree at Truman gives me a deeper understanding of the subject and ultimately allows me to teach the subject in a number of different ways.
Advice for students getting ready to hit the job market or apply to graduate school:
Do not be afraid to pursue any career path that interests you! A major in math says a lot to employers and it can be used in numerous places outside of the classroom!