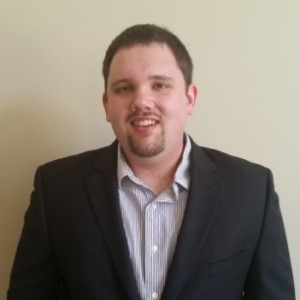 Erik Dauster
Senior Financial Analyst at Express Scripts
Bachelor's degrees in mathematics and business administration – finance with minors in actuarial science and statistics in 2013
My decision to study mathematics at Truman was a natural one. I enjoyed the challenges that math classes offered, as well as the strategy and logic they required to succeed. My appreciation for mathematics, however, developed when I was able to explore the many areas in which mathematics can be applied, data analysis in particular. Large sets of data have the ability to tell some pretty incredible stories – a couple of my personal favorites are those uncovered by baseball's sabermetrics (go Cards!) and by the authors of the Freakonomics franchise. I focused my studies in areas that offered techniques on how to manage and analyze large datasets such as these.
Current Position:
I am currently a senior financial analyst at Express Scripts, a pharmacy benefit manager in Saint Louis. My position provides performance forecasting, trend analysis, and pricing optimization strategy for various financial guarantees offered to clients. This role, and the entire industry in general, handles vast amounts of client and patient data, a trend that will only grow in years to come. I am also pursuing an MBA in business intelligence at UMSL, which offers coursework in business analytics and data mining, data integration, and simulation. My goal is to use my experience at Express Scripts and BI studies to prepare me for advanced analytical roles in the future.
Advice to Truman students getting ready to hit the job market:
A background in mathematics will show that you have the skills needed for quantitative tasks, which is very valuable to potential employers. My advice to job applicants is to prove to hiring managers that you also have the skills necessary to be effective in the jobs in which you are interested. Interviewers have repeatedly asked me to demonstrate my proficiency in written and verbal communication, time management, problem solving, and working efficiently in both team and individual settings. Seek out opportunities that will allow you to gain these skills. Additionally, in my experience, familiarity with SQL would have given me a huge leg up for positions in which I was interested – consider courses or online tutorials that introduce you to these concepts. Good luck!