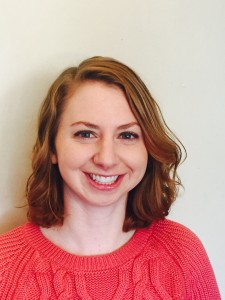 Maria Sumner
Graduate Student in Computational Linguistics at the University of Washington
Bachelor's degree in Mathematics with minors in Spanish and Linguistics in 2010.
MA in Linguistics from the University of Iowa in 2015
I decided to become a math major when I saw the important ways that math could help solve big problems. I always enjoyed math, but I didn't know how I wanted to apply it until I learned about the field of computational linguistics. Computational linguistics paired my background in math with my passion for languages. First, I studied at the University of Iowa receiving an MA in linguistics in 2015. I am currently at the University of Washington in a one-year Computational Linguistics MS program.
I will be applying for jobs this summer, and I will have a lot of opportunities ranging from machine translation teams to developing automated speech recognition software. From what I've studied so far, math is involved in every realm of the field, incorporating knowledge of optimization, discrete mathematics, statistics, calculus and more.
Advice for students getting ready to hit the job market or start graduate school:
My advice for current students is to be open to new ways that you may be able to use math. You never know what you may end up doing!